The United States Food and Drug Administration (FDA) will allow Sanola's VoqX for clinical use, the first stethoscope that can be used to detect infrasound – sound waves that humans cannot hear.
The primary care stethoscope – a diagnostic tool that clinicians normally use to listen to sounds from the heart, lungs and other organs – is powered by artificial intelligence (AI) algorithms designed to improve diagnosis and classification diseases that affect the lungs, including chronic diseases. obstructive pulmonary disease (COPD).
The FDA clearance follows the same regulatory approval from Israel's Ministry of Health, making it available in both countries to replace standard stethoscopes with infrasound.
"FDA clearance is an important milestone for Sanolla," said Doron Adler, PhD, co-founder and CEO of Sanolla, in a Press release. "VoqX, which has been widely used for studies in the United States, Europe and Israel, is now available for clinical use."
recommended reading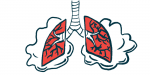 "Our distribution partners have been waiting for this moment to begin sales in the United States and other territories," Adler said.
Based on research demonstrating the medical importance of sounds in the body that humans cannot hear, the new technology, called "The Sounds of Life", detects infrasound – ultra-low frequency sound waves between 3 and 40 Hz. These sounds may be inaudible to humans, but they contain useful diagnostic information.
Coupled with noise cancellation, VoqX's signal processing shifts infrasound to a frequency range most sensitive to the human ear. AI algorithms have been developed and uploaded to the AI-ready VoqX to analyze infrasound information to help diagnose and classify COPD as well as other lung conditions, such as pneumonia or asthma , and heart problems, including heart valve abnormalities.
"The VoqX is an excellent tool for diagnosing cardiopulmonary morbidities, including valvular pathologies," said Michael Wasserman, MD, a recognized geriatrician. "Its acoustic optimization and dynamic noise cancellation make VoqX an indispensable tool for physicians in any environment and should improve the early detection of heart and lung disease at the primary care level by general practitioners."
The company has also developed PyXy, a home monitoring device for chronic disease management and early detection of chronic disease exacerbations affecting the lungs and heart.