As a four-division world champion, Canelo Alvarez is sure to testify that his powerful fists are the quintessential tools of his pugilist career. It has been reported that Alvarez had to undergo surgery on his left hand, which will keep him out of the ring for a considerable amount of time. However, fans weren't too kind with their responses when he posted pretty much the same thing.
ADVERTISING
The article continues below this ad
Alvarez revealed that he has been having issues with his left hand since he fought Caleb Plant in 2021. It got even worse after his fight against Dmitry Bivol.
ADVERTISING
The article continues below this ad
Alvarez had mentioned that he would undergo surgery for the same after his fight against Gennady Golovkin in September 2022. Speaking about the condition of his hand, Alvarez said: "I need hand surgery after this. On my left hand. But I'm fine, I'm a warrior and that's why I'm here. It bothered me a lot. I can't hold a drink. It's really bad. But I am a warrior.
Alvarez later went under the knife. And recently gave fans an update on his post-surgery hand.
He shared a video where the cast on his hand was removed. He showed a slightly swollen wrist with two marks where the surgery took place.
Fans haven't been too kind to Canelo Alvarez
It looks like fans haven't been shy about sharing their thoughts on Canelo Alvarez's surgery. In fact, when a story about it was posted on Facebook, it sparked a slew of intriguing comments.
Austin KendalI wished Alvarez a speedy recovery saying: "Get well soon, I want him to be 100% when he comes back, no excuses."
But Johnny Mendez felt like Alvarez was ready for action. He said, "It went really well: ready for Cinco de Mayo."
Meanwhile, there were some arguments about what could have caused the injury. Joseph D. Tabangcura Sr. said, "It's by punching Bivol's concrete jaw!"
Marco Gomezon the other hand, felt. "His hands were cracked when he hit GGG's head which was made of rock."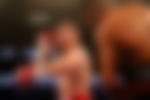 A few users felt that Alvarez was trying to avoid potential fights. Juan Torres said, "Avoid Mandatory Benavidez."
Whereas Jose Huguito Polanco added with humor, "Don't worry, he also needs heart surgery to accept the Benavidez fight."
And, Menard de Castro declared, "Alibi for not fighting Jake Paul."
ADVERTISING
The article continues below this ad
However, Jose Diaz had a rather peculiar thought. He mentioned, "Now boxing authorities should check Canelo's hand for anything illegal."
With a long recovery ahead, it looks like Alvarez will be out of action for most of the year.
WATCH THIS STORY – Top 5 Fights Boxing Fans Would Pay Anything To Watch…
ADVERTISING
The article continues below this ad
What do you think of Alvarez's injury? Share in the comments below.