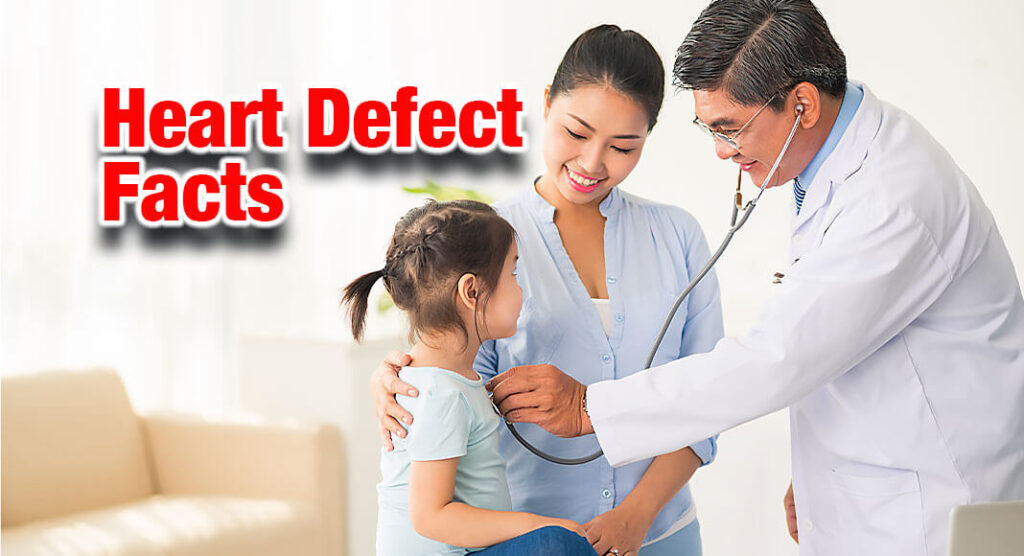 Mega Doctor News
CDC- Congenital heart defects are present at birth and can affect the structure of a person's heart and its ability to function properly. As medical care and treatment has advanced, people with heart defects live longer and healthier lives, often into adulthood. Read our five things to know about heart defects.
Heart defects are common.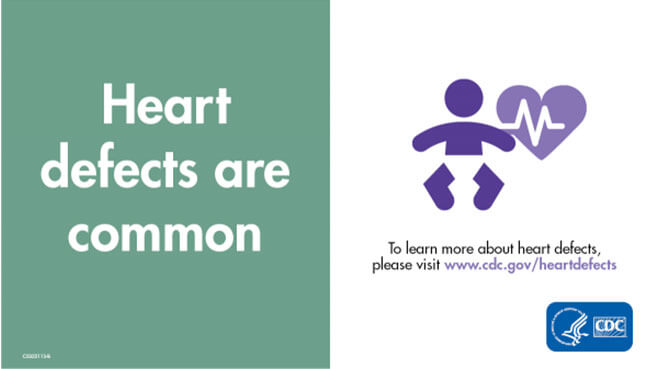 Heart defects are the most common type of birth defect, affecting nearly 1% of births – or about 40,000 births – per year in the United States.1.2 It is estimated that more than two million people in the United States live with heart defects.3
Heart defects can be diagnosed before birth, at birth, or after a baby leaves the hospital.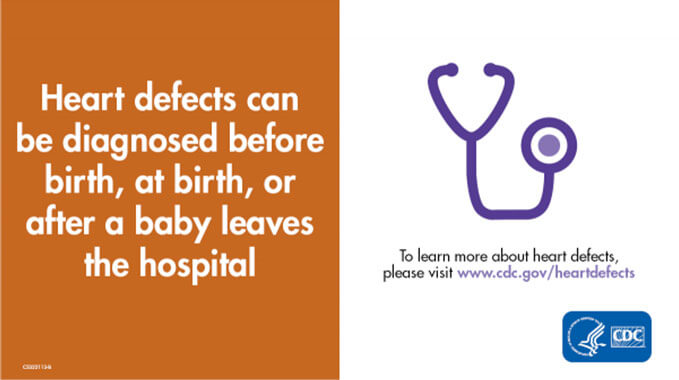 Some heart defects can be detected during pregnancy by looking at ultrasound images of the developing baby's heart. Other heart defects are not detected until birth through newborn screening, or later in life, during childhood or adulthood. Screening for heart defects in newborns helps treat them early and can prevent further health problems or premature death. A CDC study found that in 2018, all 50 states and Washington, DC had newborn screening programs that test for critical birth defects.
Heart defects are expensive.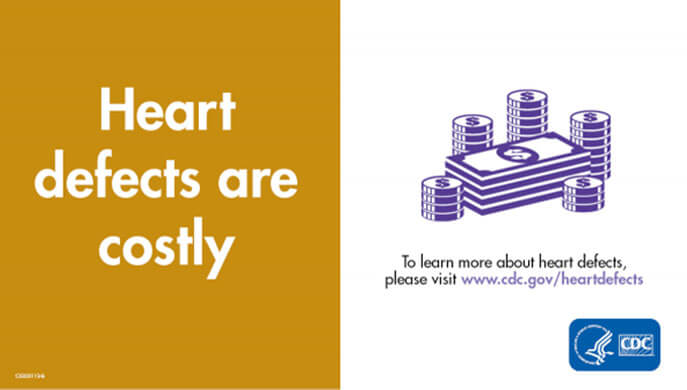 In the United States, hospital costs can exceed $6 billion a year to treat people with heart defects. Families of children with heart conditions who have special health care needs may face high medical expenses, job impacts and other financial challenges. Although the costs of living with a heart defect are often unpredictable, planning for these expenses as early as possible can help your family stay financially healthy. Ask your health care provider for information about financial aid programs in your state.
People with heart defects live longer.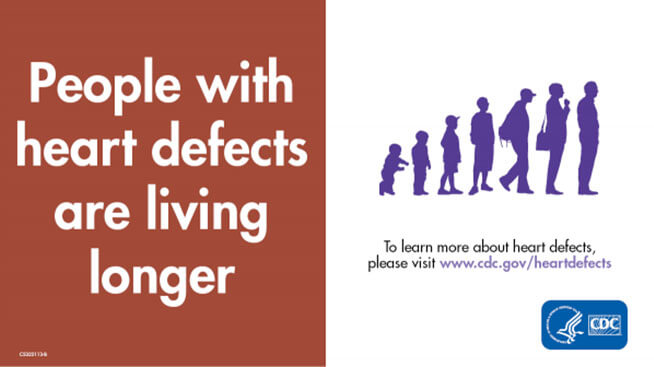 As medical care and treatment has advanced, people with heart defects live longer and healthier lives. Overall, there are slightly more adults living with coronary heart disease than children. As survival rates have increased, researchers continue to look at health issues and needs across the lifespan to ensure people born with heart defects receive the care they need at every stage of life. .
– Advertisement –

People with heart defects need lifelong specialized heart care.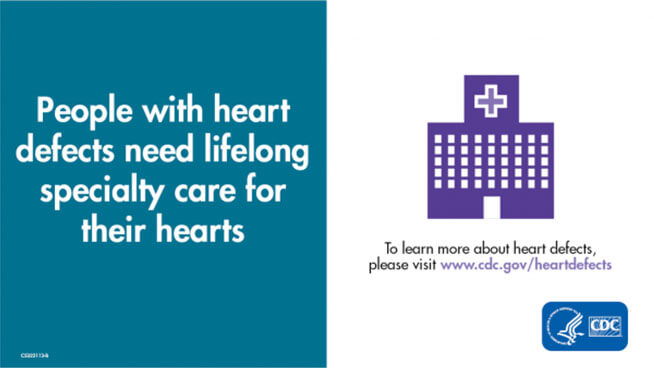 Even with improved treatments, many people with a heart defect are not cured, even if their heart defect has been repaired. People with a heart defect can develop other health problems over time, depending on their specific heart defect, the number of heart defects they have, and the severity of their heart defect. The transition to adult health care can be tricky for teens and young adults living with a heart defect. they may need to adjust to insurance changes or move from a pediatrician (whom they may have known all their life) to an adult specialist. Some may take responsibility for their own care decisions. It is especially important for people with birth defects and their families to begin planning for this transition during childhood so that they can lead healthy, independent lives as adults. Proper and ongoing medical care for their heart defect will help children and adults live as healthy a life as possible.
References
Hoffman JL, Kaplan S. The incidence of congenital heart disease. J Am Coll Cardiol.2002;39(12):1890-1900.
Reller MD, Strickland MJ, Riehle-Colarusso T, Mahle WT, Correa A. Prevalence of congenital heart defects in Atlanta, 1998-2005. J Pediatrician.2008;153:807-13.
Gilboa SM, Devine OJ, Kucik JE, Oster ME, Riehle-Colarusso T, Nembhard WN, Xu P, Correa A, Jenkins K, Marelli AJ. Congenital heart defects in the United States: estimate of the magnitude of the population affected in 2010. Traffic. 2016;134(2):101-9.